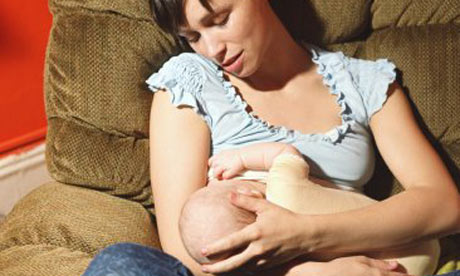 not a picture of me
If my baby was under 6 months, I would most definitely not even attempt to fast because it's obvious that fasting will have an effect on my milk production and maybe even quality if I don't manage to eat enough during the few hours of the night. It would have been a no brainer.
But at 8.5-9.5 months, Adam will hopefully be eating a decent amount of solid food even though my milk will still be the main nutrition for him. So it's still an issue.
And on top of that (second issue), my delicate body will definitely have trouble tolerating fasting. I normally eat multiple small meals during the day, drinking regularly, but while breastfeeding, it is a MUST for me or I get nauseous and dizzy. I always eat every 4 hours or more often. I have breakfast the minute I wake up, a second breakfast around 9-10am, lunch just before noon, small snack in the afternoon, supper around 6 and after that a snack before bed though this last one I'm able to skip without feeling ill since I'm just going to bed anyways. Yesterday I was out with my husband late and I was really very nauseous and dizzy at 10pm or so and felt better instantly after taking a few bites of food. I once nearly passed out at Wal-Mart but probably managed to save myself by just opening something off the shelf and eating. lol (I paid for it afterwards of course)
Anyway, I was planning on trying to fast and just breaking my fast if I needed to. If I felt close to passing out or felt unable to care for my baby, then it would be an obligation for me to break the fast anyway - Islam is not here to destroy my life and health or my baby's. BUT I'm realizing that my husband doesn't support me trying to fast and will my weak will, I don't know that I will even end up trying without his support. He figures I have a valid reason to not fast and that I should use it.
What do you think?